Products details
COOLING MODULE FOR TRUCKS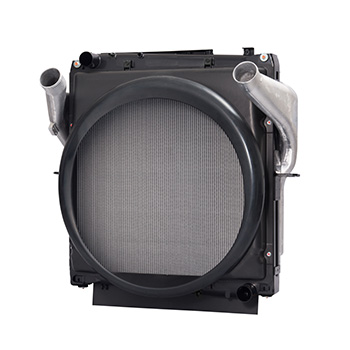 TOKYO RADIATOR provides high-efficiency, high-performance radiator, intercooler, and ATF cooler matching vehicle layout.
COOLING MODULE FOR LIGHT, MIDDLE DUTY TRUCKS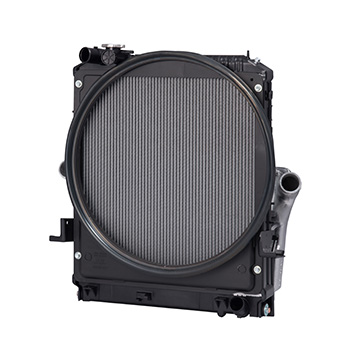 RADIATOR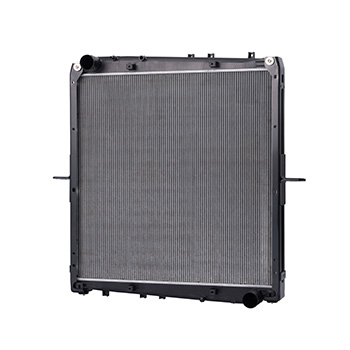 Radiator for heavy duty trucks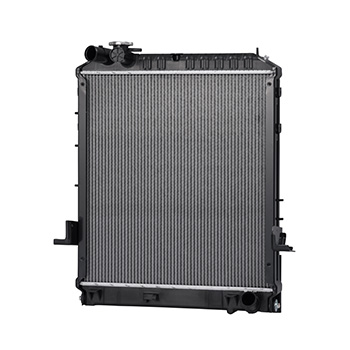 Radiator for light duty trucks
These high-efficiency, high-performance radiators are realized by adopting high performance dimple tubes.
INTER COOLER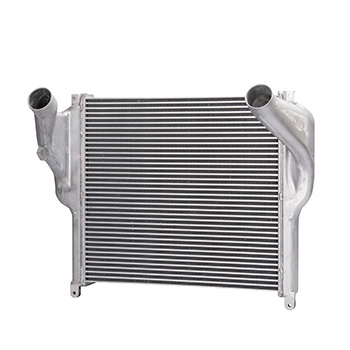 Intercooler for heavy duty trucks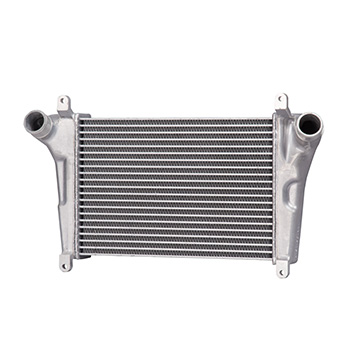 Intercooler for light duty trucks
These high-efficiency, high-performance inter coolers are realized by combination of louver fins, tubes and tanks with optimized air flow by which ventilation resistance can be kept to minimum level to meet emission regulations.
COOLING MODULE FOR CONSTRUCTION MACHINERY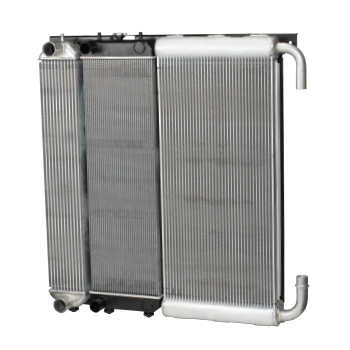 Aluminum radiators with outstanding clogging resistance are installed alongside , high-pressure oil coolers and intercoolers utilizing wavy fins.
EGR COOLER
EGR coolers for diesel engines
EGR coolers for middle, heavy duty diesel engines
Highly reliable EGR coolers are available in multiple accommodate variations such as tube and inner-fin types.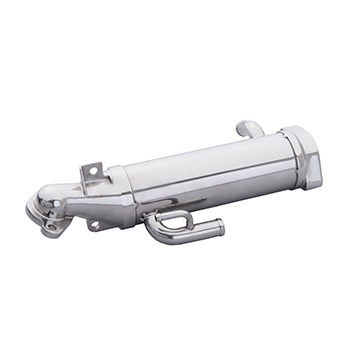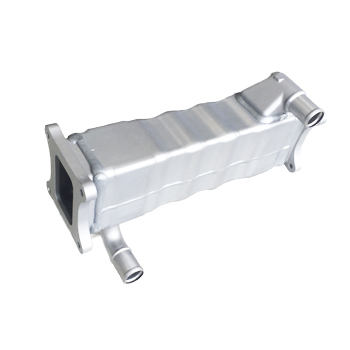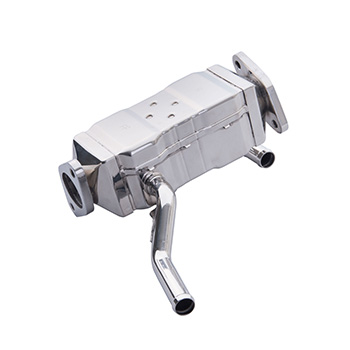 EGR coolers for light duty diesel engines
This compact, high-efficiency cooler was realized with a newly developed structure. The cooler delivers high reliability with its highly corrosion-resistant Stainless steel.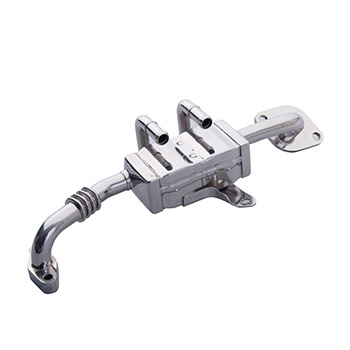 EGR coolers for gasoline engines
Newly developed VG fins are used for these coolers to achieve low pressure loss and high efficiency.
・Compact and lightweight
・Performance enhanced by 10% (same flow channel resistance ratio)
・Reduced pumping loss for greater fuel efficiency
OIL COOLER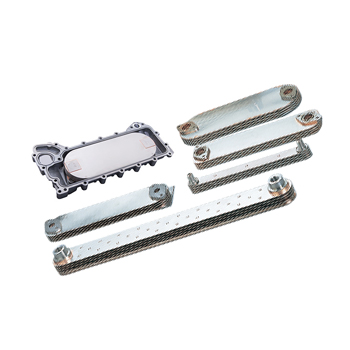 High-performance fins are used to achieve these lightweight, compact oil coolers having multiple uses such as engines, torque converters and transmissions.
SCR TANK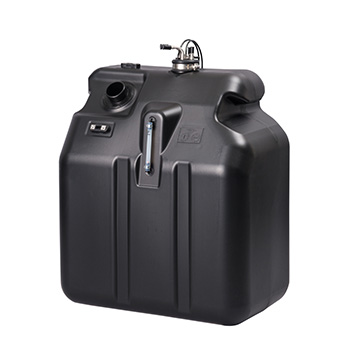 SCR tank for construction Machinery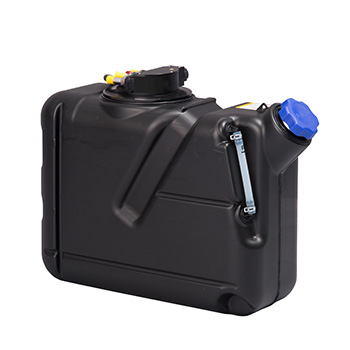 SCR tank for commercial vehicles
SCR tanks are eco-friendly products meeting the various needs of our customers.
These tanks have a design flexibility with high durability and corrosion-resistance.
OIL PAN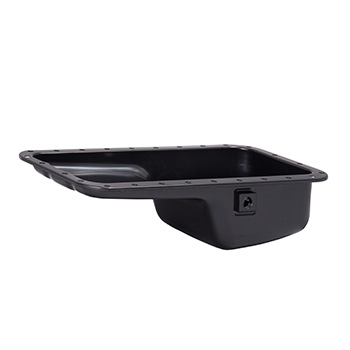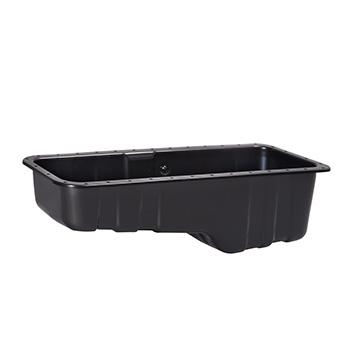 As a leading manufacturer of various oil pans, we provide many reliable products with vibration-damping steel and deep-drawing techniques.
FUEL TANK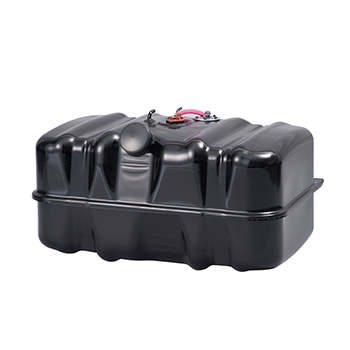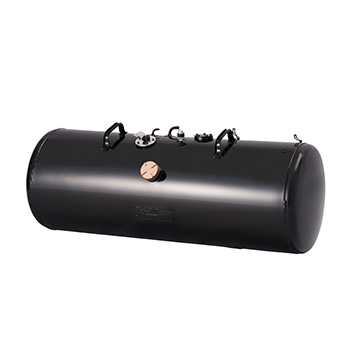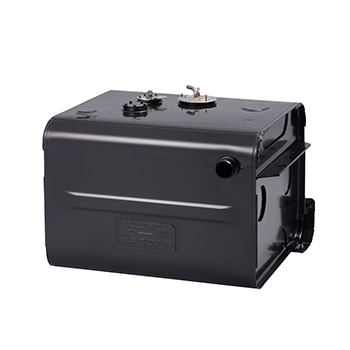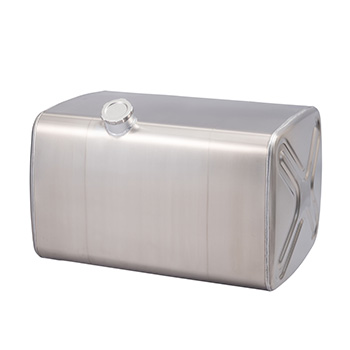 Our fuel tanks meet the regulations of Japan, USA, EU and Australia, etc., and can be used in the world. We have various tanks made from sheet metal, aluminum, and methanol fuel-compatible stainless steel.
SUB TANK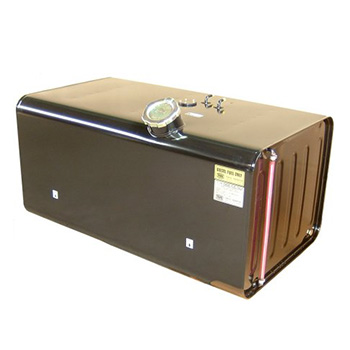 Tokyo sub tanks can support customers needs for long distance transportation.
※Please contact Toshin Techno, TOKYO RADIATOR's subsidiary, at: +81-466 -89-0057
Distributor:Toshin Techno.Co.,Ltd.